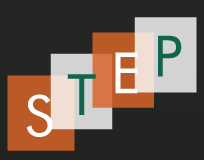 hello, we are STEP.
its nice to meet you.
What do you want in a Partner ? A Partner to help you break the glass ceiling; a Partner to share your excitement; a Partner willing to dream your dreams; a Partner to support you in the low hour and navigate you through the minefield of business risks.
Welcome to the world of STEP. Your steadfast Partner. Many others can help you get to your dreams. At STEP we only want one thing for you. More.